The next time you are looking for a romantic restaurant for a special evening out, try one of these Marin eateries.
1. The Caprice, Tiburon - The Caprice is classic American fare with European influence. Specialties include shellfish risotto, the rack of lamb, and seared sea scallops, not to mention the most incredible bay and Golden Gate Bridge views! Enjoy a glass of wine on the Bay as you take in classic American bistro food and amazing views.
2. Poggio Trattoria, Sausalito - Poggio is a classic Italian trattoria with comfortable neighborhood charm that uses the best available local ingredients. Favorites include the calamari appetizer, the grilled porterhouse steak, "Bistecca," and the margherita pizza, with fresh mozzarella and basil. With a great location in downtown Sausalito, enjoy a stroll along the waterfront after dinner, or a scoop of gelato at one of the shops along the way.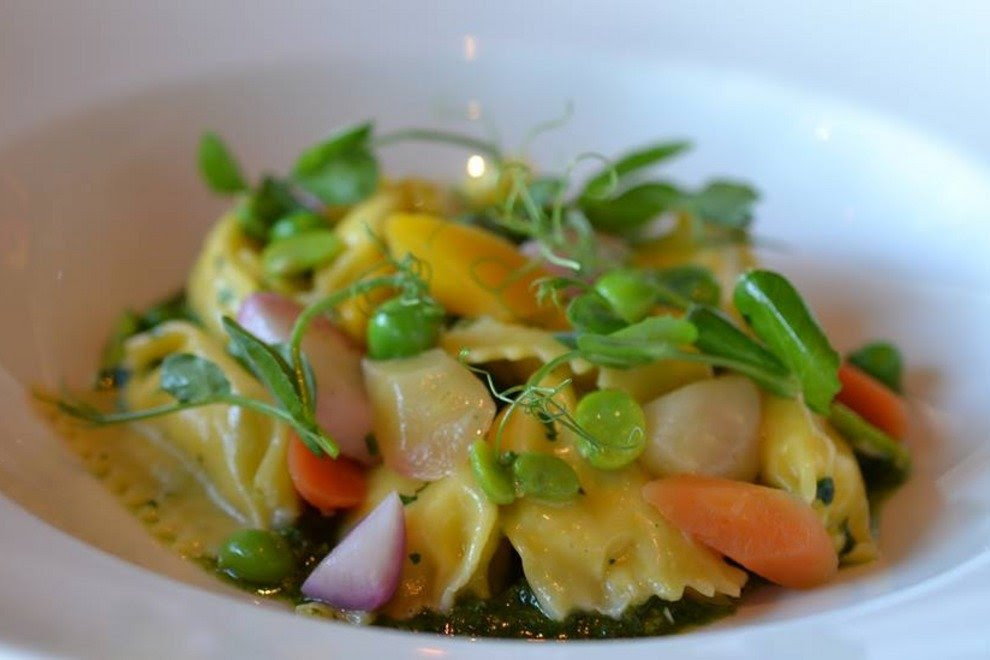 3. Bungalow 44, Mill Valley - Bungalow 44, an urban-style upscale American eatery featuring hearty takes on classic dishes, is the perfect place to enjoy an evening with friends or family. Located in downtown Mill Valley, the dinner menu features seasonally inspired cuisine, notably its specialty steak and seafood dishes from the wood burning grill. Try the Kickin' Fried Chicken, Braised Short Rib or the kale Caesar salad, and pair your choices accordingly with one of 20 California wines offered by the glass or a craft specialty cocktail. Make sure to catch the $1 oyster hour every night from 5-6 pm!
4. Pizzeria Picco, Larkspur - Located in downtown Larkspur, Picco has become a Marin County favorite. Pizzas are crafted in the traditional Neapolitan thin crust style, hand stretched and cooked in a wood burning pizza oven. Picco sources their ingredients from local farmers and producers. The menu also features organic salads, a daily soup and Straus Dairy soft serve ice cream. Try the warm olive appetizer, the "Marin" pizza, with fresh roasted garlic, and don't forget to glance at their extensive wine and beer list!