One of San Francisco's most famous (and colorful!) neighborhoods is Haight-Ashbury. Known to locals as "The Haight", this area was a huge draw to artists and musicians in the 1950s and 60s, and became internationally known after its "Summer of Love" celebration in 1967.
Bands such as the Grateful Dead, Janis Joplin, and Jefferson Airplane have called The Haight home. They all lived in this neighborhood and performed free, impromptu concerts in Golden Gate Park, which borders this district on the north.
In the late nineteenth century, the Haight-Ashbury District was a neighborhood off the beaten path. Many lived here to get far away from the fast pace of the downtown area. This all changed by the 1950s, as it became the epicenter of the "hippie" and "flower power" generation. During the Summer of Love, people from all over the US came to San Francisco. The Haight-Ashbury district was the meeting place for those looking to live the Bohemian lifestyle.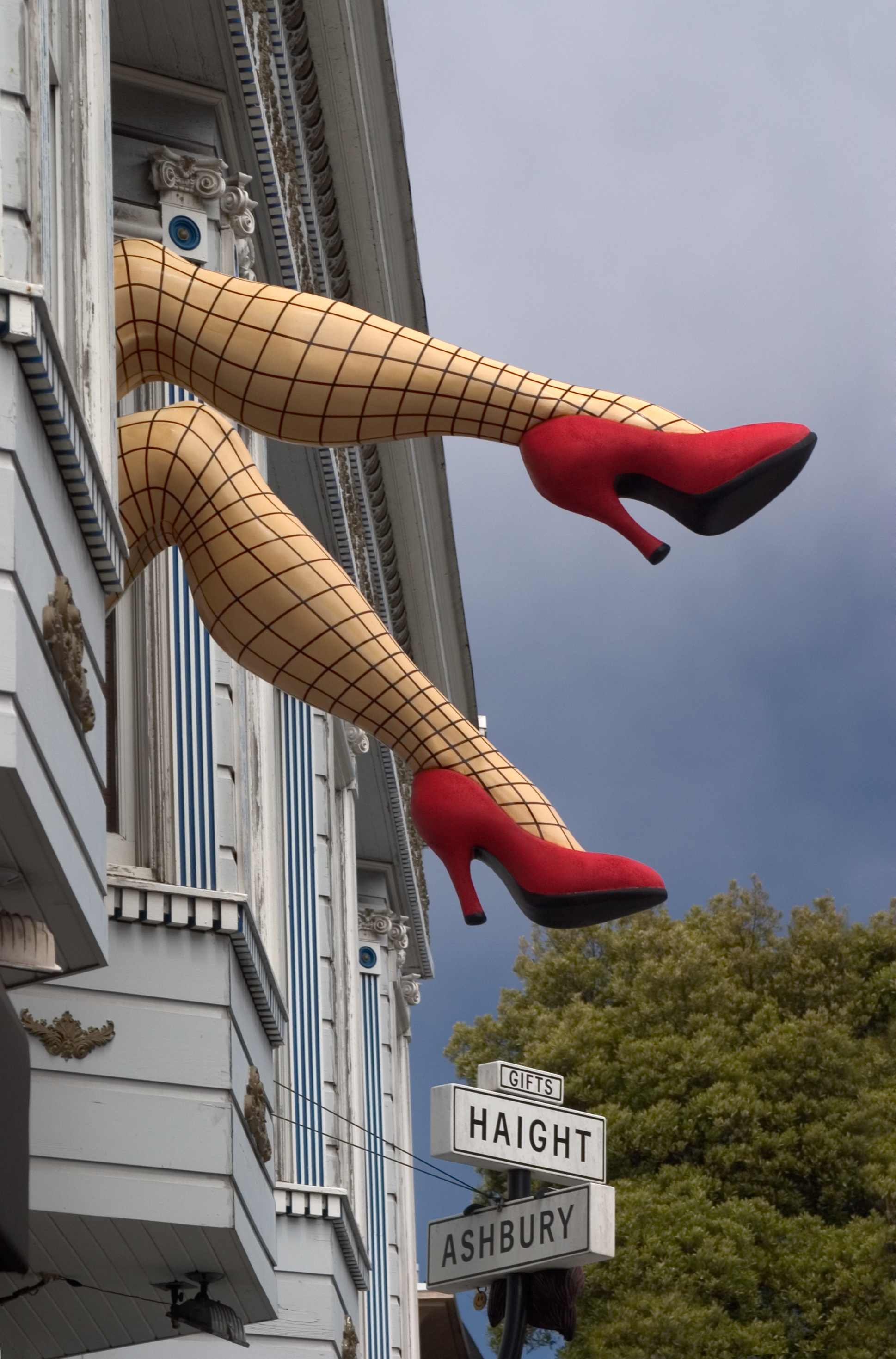 Today, this vibrant district features a plethora of shops, vintage clothing stores, historical sites, and dining spots. Most of the shop owners here work hard to keep the flower power and hippie vibe in the neighborhood alive. You will also find the world's largest independent music store - Amoeba Records - here. Head out on walking tours to learn The Haight's history, or take any one of several bus tours that also make their way through the district.
Haight Street is the commercial area where you will find the majority of the shops and restaurants. Starting at Masonic Avenue on the east, it stretches about five blocks down to Stanyan Street. The famous Haight-Ashbury intersection is just one block west of Masonic Avenue. You will also find several beautiful and colorful homes along the side streets. The Haight-Ashbury District is one of the few districts that was not hit hard by the 1906 earthquake and fire, making it the neighborhood with the highest concentration of Victorian homes still intact.
If you are interested in reliving the "Summer of Love" in The Haight, your best option is to visit during the annual Haight-Ashbury Street Fair. This community-driven event is held the second Sunday of June every year. During the fair, the streets are lined with vendors, music, and people dancing. You can find food, drinks, art, and almost anything else you desire. The event starts at 11am and lasts until around 8:30pm.
Fun Things to Do in the Haight-Ashbury District:
Go Shopping

See a Free Show at Amoeba Records

Hike to the Top of Buena Vista Park

Check Out the Murals

Take a Tour

Haight-Ashbury Street Fair