NEWS & HIGHLIGHTS
Price lists are available for remaining units at Laguna Hayes and The Pacific
1868 Van Ness provides latest list of closings
Additional closings released for 1450 Franklin
One Mission Bay is over 70% sold out
MARKET PERFORMANCE
MEDIAN PRICE PER SQUARE FOOT
NEW CONDOMINIUM MEDIAN SALE PRICE
The median sale price for a San Francisco condominium was $960,000 in the latest quarter and there were 735 available units of of August 2017.
RESEALE CONDOMINIUM MEDIAN SALE PRICE
The median resale price for a condo in the City was $1,150,000 and there were 260 units on the market in August 2017.
APARTMENT AVERAGE LIST PRICE
The average monthly rent for a San Francisco apartment was $3,748.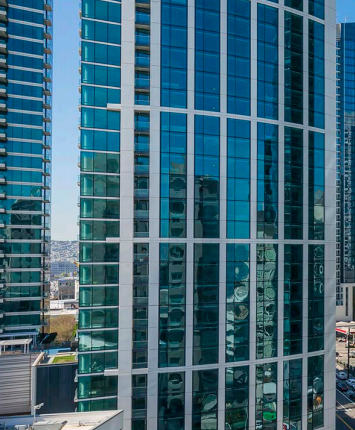 The Ritz-Carlton Residences, San Francisco
Laguna Hayes
La Maison
99 Rausch
1868 Van Ness
Knox
The Austin
Crimson
Rowan
1450 Franklin
181 Fremont Residences
One Mission Bay
The Harrision
The Pacific
The District
Lumina
The Rockwell
Fulton 555
72 Townsend
San Francisco Shipyard
RECENTLY SOLD OUT
The Nopa
Shipley House
Luxe
388 Fulton
450 Hayes
One Franklin
UPCOMING CONDOMINIUM DEVELOPMENTS
Transbay is poised for two significant condominium developemtns in 2019 and 2020.
UPCOMING APARTMENT DEVELOPMENTS
South of Market tops the neighborhoods for planning apartment developments.
RESIDENTIAL PIPELINE SUMMARY
UNITS APPROVED & UNDER REVIEW BY NEIGHBORHOOD
UNITS UNDER CONSTRUCTION BY PRODUCT TYPE
PROJECTED & HISTORICAL SUPPLY
PROJECTED SUPPLY-AVAILABLE UNITS
HISTORICAL CONDOMINIUM SUPPLY-AVAILABLE UNITS
HISTORICAL YEARLY PRODUCTION-ALL UNIT TYPES
In the market to buy or sell a condominium in San Francisco? Contact The Costa Group: we'd love to show you how our expertise and experience can help you!