This home located at 2476 Broadway in San Francisco hit the market for $19.5 million dollars. Set in Pacific Heights, this neo-modern mansion was once a duplex but was recently remodeled into a 9,500 square foot, 6 bedroom, 6 (and two half) luxury bath home.
It's square footage is spread over six levels and includes incredible features such as a 900-bottle display wine cellar, gym, library, media room, chef's kitchen, multiple home offices, game room, wet bar and an art gallery. The entire home is wired with Sonos audio and has commericial grade WiFi. But let's not stop there. There are three hand carved fireplaces, an au pair quarters and a separate guest suite. On the lowest level, the attached garage comfortably fits 5 vehicles while also having parking for an additional five more. Up on the roof is outdoor living space that includes a BBQ, fire pit, lounge and dining area. And let's not forget the incredible Bay views.
High end luxury materials are found throughout the home, including marble, wide plank wood floors, statement lighting, custom cabinetry and an impressive staircase that winds its way up all six levels.
We invite you to see what this awe-inspiring price point gets you in San Francisco by virtually touring this piece of real estate eye candy!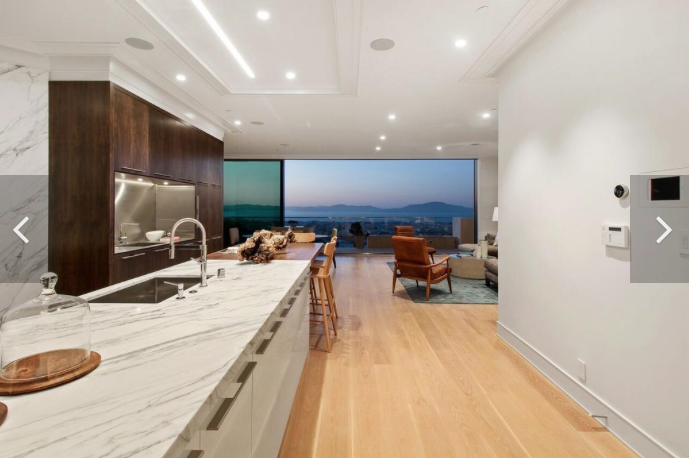 Are you looking for your own perfect place to call home? From San Francisco to Marin County The Costa Group has sold 100's of homes and placed families of all shapes and sizes into Single Family Residences, Urban Dwellings, Penthouses, Condominiums, New Developments, Victorians, Edwardians, Apartments, Flats and Income Property.

Property information and photos from bizjournal.com article.